Morning, y'all! Thank you for the outpouring of love and birthday wishes over the weekend. I'm thankful to have so many of you in my life. I know this new year will bring great adventure, but I can't say it'll change my terrible attitude. Sorry.
Halston and I spent the weekend at Hammock Beach Resort in Palm Coast because we badly needed a change of scenery and because I got overwhelmed at the thought of planning a house party, so I just removed myself from the situation, literally.
If you've had the chance to stay at Reunion Resort in Kissimmee, the set up at Hammock Beach is almost the same (they're both Salamander properties). Pulling up to the hotel, you drive by elegant villas and suites, and inside you'll find a golf course, a spa, a water park and a beach lodge.
The hotel is currently going through renovations (which explained the old television in the room and the draping in the lobby), with plans to add new hotel structures were the lodge is currently located and everything is set to be done by 2018.
Friday:
Our room on the tenth floor overlooked the beach and we were able to enjoy the sunrise (we are early risers) and sunset each day. The staff sent us a cheese platter which we devoured in seconds and fell asleep.
We woke up bright and early and headed out to a little, local breakfast joint, Delicias of Portugal. I noticed that there is an alarming number of restaurants from Portugal in Palm Coast. Wonder why, but I'm not complaining! It was delicious!
After that we headed out to Washingon Oaks Gardens State Park. Although the gardens are the centerpiece of the state park, Washington Oaks is also known for its unique outcropping of coquina rocks along the Atlantic beach shoreline. Coquina is what the Castillo De San Marcos in St. Augustine is made of. Nestled between the Atlantic Ocean and the Matanzas River, this property was once owned by a distant relative of President George Washington. There are a few trails in the garden perfect for biking and hiking, visitors can fish from the seawall in the garden along the Matanzas River or at the beach and check out all the exotic flora and fauna in the park. My favorite part was the rose garden–it smelled amazing!
While we were there we saw deer tracks, two pileated Woodpeckers, beautiful red cardinals, a great blue heron and a gopher turtle!
After spending the morning outdoors, we headed back to the hotel to hangout by the pool to work on our pasty complexions and creep on two outdoor wedding ceremonies.
We decided to have dinner at the hotel's sushi bar and while the sushi and edamame were delicious, the service was subpar. The host and waitress seemed to be very indifferent to the needs to the guests and it took thirty minutes (!) for the edamame to come out. One guest had actually pre-ordered food and when she came to pick it up the host said, "Oh yeah, he hasn't even started on that… It will probably be like twenty minutes or so…" and turned around unapologetically (!), which prompted the guest to cancel her order. The waitress spilled soy sauce all over our table (!) after finally setting down our food and barely made an effort to clean it so I ended up using my napkin to soak up the spill. I never, ever b**** about restaurant service and I had a brief stint as a waitress when I was in college so I know how much it sucks, but for the love of God and all that is holy, would it kill them to smile or be personable for two seconds?
After dinner, we had all the intention to go out to the Flagler Beachfront Winery but we ended up falling asleep extremely early and celebrating my birthday the best way I know how: on cloud nine and drooling all over my pillow.
Sunday:
We spent the morning by the beach and pool and headed back home for a family barbecue. No pictures were taken at this occasion because we were too busy making ugly Snapchat videos. Ah, youths.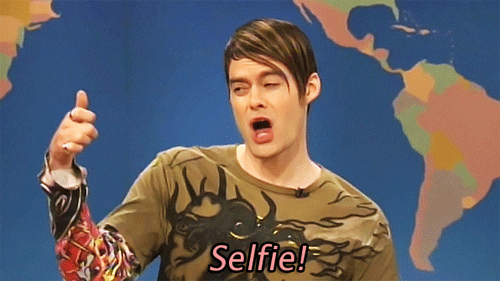 Do you have anything fun planned for the weekend? I just remembered I'm going to Houston on Sunday so I guess I better start packing!
xx